Duarte Real Estate For Sale
Looking for Duarte Real Estate For Sale?
The City of Duarte is a small progressive community located at the base of the picturesque San Gabriel Mountains, approximately 21 miles northeast of Los Angeles. At 6.8 square miles and a population of 21,486, Duarte isn't the biggest city in the valley. But it just may be the best.
Duarte is a richly diverse community of stable neighborhoods and friendly neighbors. Lush green foothills, parks, hiking and bike trails and beautiful new social and recreational gathering places enhance the livability of the community.
The City of Duarte is also host to a world-renowned cancer research center and a nationally recognized hospital dedicated to improving the physical and mental well being of its residents.
City of Hope

The City of Hope is a leading research and treatment center for cancer, diabetes and other life-threatening diseases. Designated as a comprehensive cancer center, the highest recognition bestowed by the National Cancer Institute, City of Hope is also a founding member of the National Comprehensive Cancer Network, with research and treatment protocols that advance care throughout the nation

Amenities in Duarte


There's a lot of amenities in Duarte. One of those is the Duarte Recreational Trail. It is made up of paved and parallel dirt trails. Connecting a park, a school and a hospital, the trail is a wonderful example of a recreation path, transportation corridor and safe route to school in the small city. The trail hosts a wide array of users, including walkers, bikers, inline skaters and even some horseback riders on the dirt path.
You'll want to start out at the eastern trailhead, at Royal Oaks Park, because there is ample parking here. The park offers many facilities for young and old, including basketball and tennis courts, short walking paths and playground equipment. On the right are dramatic views of the San Gabriel Mountains and Angeles National Forest. As it leaves Royal Oaks Park, the trail is a well-maintained asphalt pathway. Soon you pass a school that sits back to the right, where children at play provide pleasant background noise.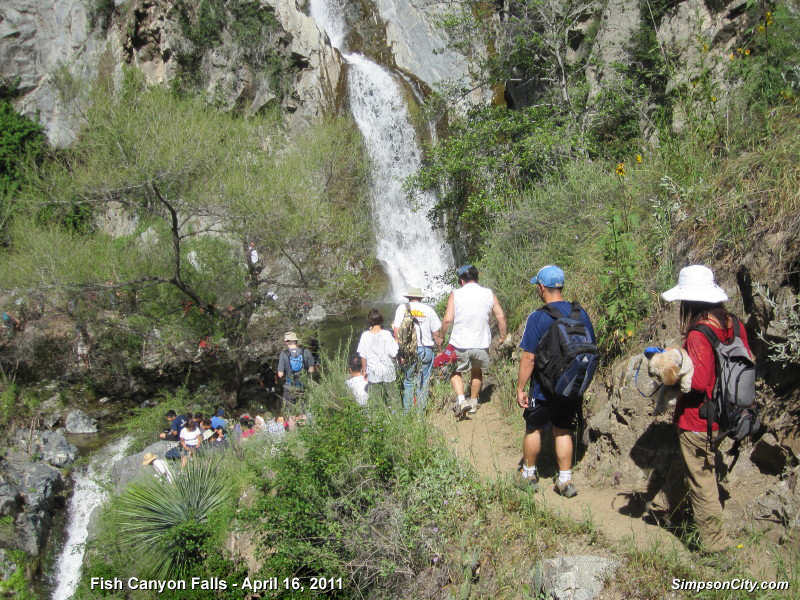 There's also the Fish Canyon Falls Trail is a 8.4 mile out and back trail located near Duarte, CA that features a waterfall and is rated as moderate. The trail is primarily used for hiking and is accessible year-round.  Here's what to expect in the Fish Canyon Falls Trail.
A 3-tiered, 80 foot seasonal waterfall
Ruins of cabins and other structures in the canyon
New trail through an active quarry
Dog-friendly (on-leash and only on weekends)
Visit http://www.modernhiker.com for more information about this trail.

More About Homes for Sale in Duarte
(SCHOOLS IN DUARTE)
Duarte Unified School District (DUSD) is the proud home of the Shoulder Tapped Graduates. It is a premier public school district serving the communities of Duarte, Bradbury, and county areas located in the San Gabriel Valley. The district is comprised of five elementary schools (K-6), one intermediate school (7-8), one high school (9-12), one alternative education campus and one child development center. Known to deliver a first class education that is engaging and adapted to the passions of its students. This rich educational experience sets the students on the road to success for career and life. They've got talented staff, caring families and supportive community work collaboratively to provide the skills, knowledge and learning experiences needed for your children to achieve in the 21st Century. List of schools in Duarte: http://www.duarteusd.org/site/default.aspx?PageID=1
(WEATHER)
The average high temperature in July is 89 degrees, with an average low temperature in January of 41.6 degrees. The average rainfall is approximately 22.5 inches per year, with 0 inches of snow per year.
Duarte is a suburban community and more family-centric than the surrounding county with 39.41% of the households containing married families with children. The county average for households married with children is 35.12%. The median household income in Duarte, California is $63,160. The median household income for the surrounding county is $56,241 compared to the national median of $53,046. The median age of people living in Duarte is 40.8 years.
Looking for real estate in Duarte, CA, California? Natalie Aguilar Vogie can help you find Duarte, CA homes for sale, Duarte, CA real estate agents, and information about the Duarte, CA real estate market.
Why use www.downsizingrealestateagent.com? You can search all available MLS listings in Duarte, CA including single family homes, condos, townhouses, and many other types of properties whether you are ready to buy now or just starting your search. Find information about Duarte, CA schools and nearby amenities like restaurants, banks, airports and shopping centers.
If you would like to know about homes for sale in Duarte, let area expert Natalie Aguilar Vogie show the best real estate in the area. You can reach her at 626-379-6472 or by email at natalieaguilar@kw.com.